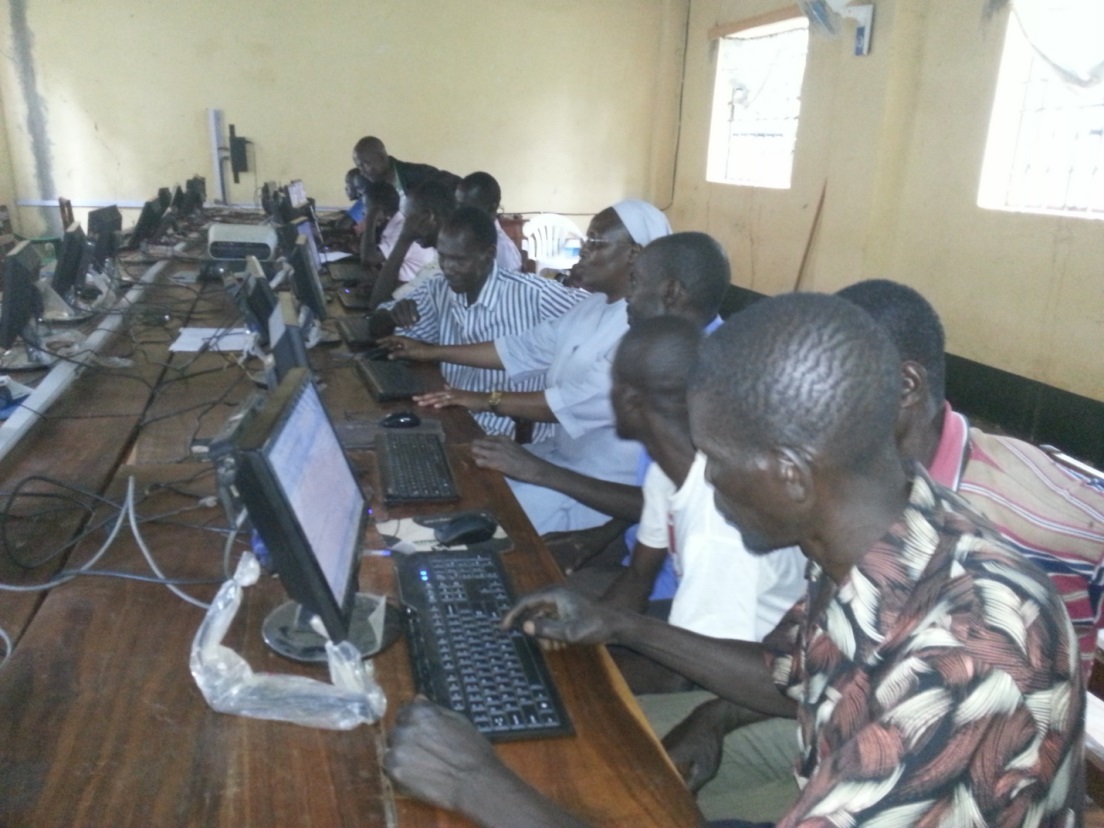 ICT in Education Course for teacher                  
This training will provide participants with the opportunity to examine and understand the pivotal role of education in the development of knowledge societies.
It will explore how ICT integration can contribute to both the quality of teaching and learning and the equality of access to educational opportunity. Click here to follow Notes for Course.
Participants will learn how to apply leadership skills and futures thinking tools to promote policy analysis of education and development issues in their country contexts and in the context of the transformative role of digital technologies. Click here to learn more
In promoting the use of ICT in education, KAWA wishes to work with Makerere University College of Education and External Studies implement the CICT-CFTU which aims at tapping technology-assisted learning opportunities and bridging the digital divide in education in Uganda. The project dealing with Training and Professional Development of Teachers/Facilitators in the Effective Use of ICTs for Improved Teaching and Learning, focuses on the capacity-building of teachers in using ICTs to help them develop the necessary skills and knowledge of related pedagogies to enhance the teaching-learning process. The objectives of this project are:
to improve the competencies of teachers and facilitators, through both pre-service education and in-service training, in integrating/infusing ICTs as pedagogical tools and educational resources to facilitate active student learning;
to identify, create and disseminate country- and locally-specific ICT pedagogies and models of ICT use in different learning environments;
to develop and put into operation a national online teacher resource base and offline network of teacher training institutions to share teacher-developed educational courseware and innovative practices.
The project will achieve these objectives through a variety of activities, including:
developing national guidelines on curriculum framework and standards of ICT infusion by teachers;
creating course materials for pre-service teacher education and training modules for in-service teacher training;
designing templates of ICT-integrated e-lesson plans and evaluation tools for teachers to facilitate and assess their students' active learning;
training teachers through "train the trainer" workshops at district/regional and national/local levels, who will in turn train much larger numbers of peer teachers in school-based training;
developing and pilot testing specific models and pedagogies in ICT integration by teachers, school heads and education managers;
cultivating an online teacher resource base to support teachers and school heads in integrating ICTs in classroom teaching and school-based management;
creating an offline network of teacher training centres to share innovative practices;
sharing products outside the pilot countries for feedback gathering, to identify and reward the most innovative e-lesson plans and ICT integration pedagogies, and for the inclusion of international resources.